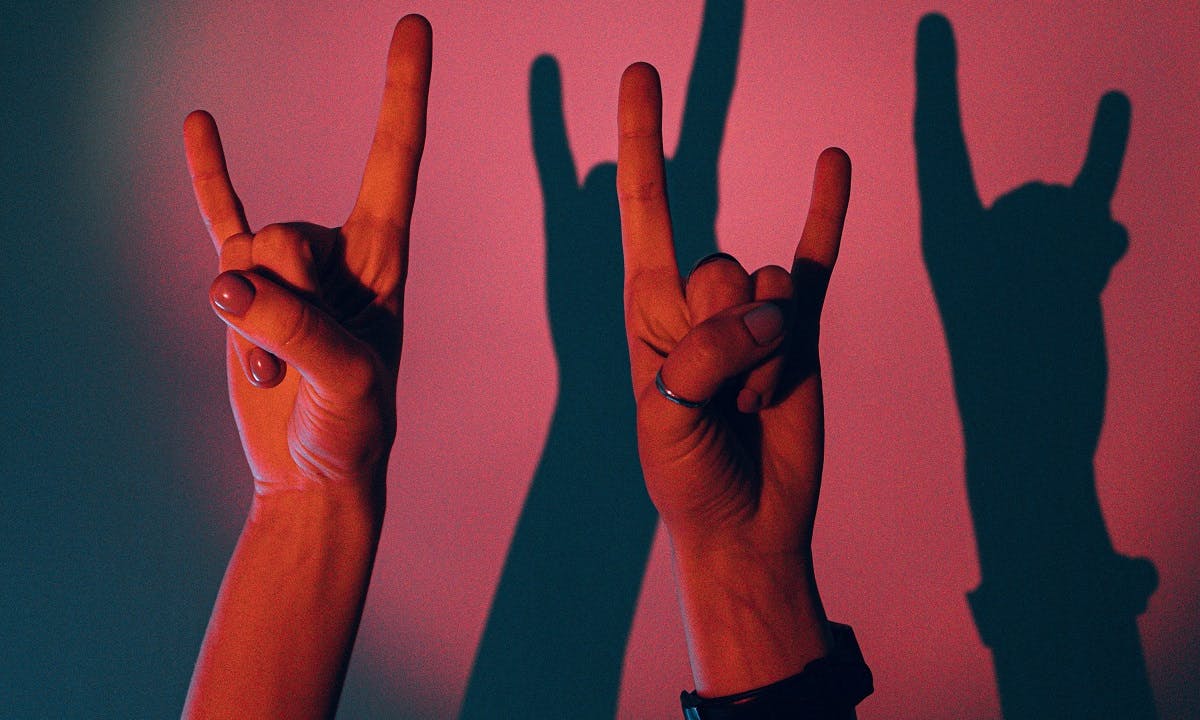 For those about to resign - we salute you! It's time to move on...from Gen1 RPA
This blog is both a proud reflection of Robocorp's "first year" and evolving go-to-market strategy since our general availability launch in October 2020, as much as it is a rally cry for future partners to join our thriving ecosystem!
December 7, 2021 – Peter Steube
We're here to shine a positive light on what has otherwise been mostly publicized as a gloomy trend. The Great Resignation and it's intersection with automation is not only about helping organizations "fight back" with business continuity and cost savings. Robocorp is proud to support those who are questioning their own purpose, current employment, and altogether alignment with Gen1 RPA by welcoming them to a platform which helps them succeed as entrepreneurs and visionaries.
Robocorp has stayed close to the so-called Great Resignation, a macro trend expanding rapidly through the workforce. We've already written about how automation is red hot due to the technology's well-known power of cost and time savings, but also burning even brighter due to less quantifiable - yet very real factors. 
What you'll learn in reading further is that our open-source Robotic Process Automation (RPA) technology platform can be of service in multiple ways for those who are struggling with mental-burnout, lack of fulfillment, and a desire for more intellectually stimulating or rewarding work.    
Before we begin, it's important we lighten the mood - here are the author's picks to get your spirits up and blood pumping:
Aligned and catching tailwinds
Let's begin with some context. The desire to pursue a change can exist for those in organizations of all shapes and sizes, we support everyone's pursuit of happiness! Yet Robocorp has a special alignment with those who either directly or indirectly feel stifled by large, bureaucratic, and stodgy organizations. 
We're not the only ones seeing these feelings develop globally, as the Wall Street Journal reports that the COVID-19 pandemic has unleashed a burst of entrepreneurship and self-employment as employees seek to escape corporate bureaucracy. You could call it a "David vs. Goliath sympathy", but we too are presented with the challenge to fight in a market whose narrative is dominated by just a few large entities. 
If you have experience at a global systems integrator, an automation center of excellence (CoE), or as a business leader at a large organization, you've probably been a benefactor of Gen1 RPA and seen a glimpse of the promise that automation holds. While Gen1 vendors deserve plenty of credit for bringing forth the initial revolution of software robots, those with experience in this industry have very likely experienced first hand the limitations:
Brittle bots created by inflexible, proprietary, tools that target only the visual layer of target applications  
Long, failed, deployments often at the hands of citizen developers
Prohibitively expensive and up-front bot licenses, not to mention alarming maintenance and infrastructure costs resulting in unsustainable TCO (total cost of ownership) 
On-premise, waterfall, and altogether archaic operating models  
Greener pastures await
Now that we can all agree there is room for improvement. As a technology platform, Robocorp is offering the following to everyone as an antidote;
Flexible, open-source, tools that empower professional developers to create sustainable automations whether simple or massively complex
A suite that is proven to bring projects to life in weeks, not months
Pricing that just makes more sense and drives ROI at all shapes and sizes; consumption based, zero upfront, no licenses, infrastructure and support included
Agile, AutomationOps, embracing all the best parts of modern software development and cloud native architecture
There is one thing Robocorp isn't doing, taking away from our focus on building best-in-class technology in order to compete with our partners in the IT services industry.
All things considered, Robocorp has proudly become the leader in Gen2 RPA, as well as the destination for entrepreneurs, automation opportunists, RaaS (Robotics-as-a-Service) enthusiasts, and experienced RPA practices with a keen eye for innovation. Regardless of their particular category, what our rapidly growing partner roster shares in common is a vision that the future of automation is beholden to fast and successful delivery, for customers of all sizes, without clunky models and six-figure upfront price tags.    
Results matter
In just over a year of existence, Robocorp's partner ecosystem is alive with success stories and undeniable momentum. The "snowball effect" is in full effect as we often see partners rapidly add their 2nd, 3rd, 5th, 10th, and 20th customers after their first successful deployment. Also for the program itself, we've onboarded over 100 partners to date, with multiple new additions from around the globe each week. Our community benefits from its growing size in the ability to bring forth new data on ways to win! 
We're inspired by the following:
How we're doing it 
We aren't interested in repeating history. After all, how hypocritical (and boring) would it be if we copy-pasted a one-size-fits-all or traditional partner model? What does come with our insistence on being history creators, is the admission that certain parts might rhyme. We find ourselves influenced partly by Shopify's program, which is community focused, fueled by comprehensive documentation, and puts an emphasis on support and training. 
This approach is not unlike our open-source technology platform either, in that we believe in empowering you with flexible building blocks so that you can wow us with what you bring to market. What this means is that you are easily able to augment your existing model or create something new entirely.   
Here is how we're actually enabling this and ultimately why our program is producing life-changing success stories:

It's FREE - the technology until your customer projects go into production and also the partner program itself which together gives you the option to build at your own pace with no upfront commitment or minimums. 
We're helping you to build robots, but treating you like a human - Have you been ghosted or left on read by Gen1? Feels like your hard work isn't worth their time and energy? Find us instantly on your private Slack channel. Code review, ad-hoc developer troubleshooting, joint marketing opportunities. Our network gets treated all the same, with respect and gratitude.
Go to battle Day 1 with an arsenal - don't settle for a weaker product backing. Robocorp makes automation accessible to all, but make no mistake that our platform is enterprise grade for when you scale up to the Fortune 500.
Opportunity to fill your boat with minnows or whales - virtually 100% of the SMB market has not had access to RPA, but is starving for it in order to compete with their larger peers. Also, our sources tell us that typically only 30% of large enterprise use cases have been satisfied due to Gen1's limitations. Win at both ends of the marketplace with our platform.   
Flourish together with co-opetition - open-source isn't only a business model but a mindset. It warms our heart to have seen developers from our partner community share advice, business users join our networking events to openly share go-to-market strategy, and multiple partners coming together to deliver on larger projects.
Save time getting started - establishing a business model, pricing, contracts, etc. is hard work! We've documented successful examples to help get you moving. A vetted list of "cheat codes" with hints on how to unlock opportunities right away.
Establish your competitive moat - the time is now to get a head start; we already have robust training and enablement materials. By leaning-in today you are cementing your foundation as an early-adopter and expert.
Your next steps
You deserve to have your work valued and your customers deserve a better experience with automation. Everyone deserves happiness and altogether this is what Robocorp helps deliver!
Most importantly - you can do it! Launch a new business, or expand your existing practice with Robocorp and find joy in the success you'll have disrupting those who held you down previously.
Talk to us about how you can catapult your Gen1 learnings with a model that will resonate with your end customers, as well as bring you a well earned feeling of satisfaction and purpose.  
Testimonials
Don't believe us? Here's what some of our current partners have to say…
"Thoughtful Automation was founded to enable ALL organizations to free their workforce using automation technology. Robocorp has been instrumental in helping us to crystalize this vision into a revolutionary approach with unprecedented opportunity. Their attentiveness and passion for innovation has helped us turn our entrepreneurial vision into an industry-changing reality." - Alex Zekoff, Co-founder & CEO, Thoughtful Automation (fmr. Deloitte Consulting) 
"While I had enough freedom and empowerment in my last job as P&L leader, it was a now or never moment in life to build a business rather than a business case of a new offering. Robocorp was disrupting the market and I had no second thoughts after getting  in touch. Partnering with them was the best decision for a startup like ours which wanted to bootstrap. We began prior to the pandemic but the value proposition was strong enough even to survive such a difficult time." - Lokendra Panwar, Founder & CEO, Propero (fmr. SVP, Onward Technologies) 
"With Robocorp, Capto delivers the next generation of automation that anyone can relate to and implement in their process. Automation has no barrier to entry anymore but only opportunities for a better day and a quick scale of innovation." - Alexis Chevallot, CEO & Co-founder, Capto (fmr. PwC) 
"Partnering with Robocorp has been a genuine pleasure - complex technology simplified! Also a group of people who are the poster children for excellent service." - Bharath Bangalore, Founder, Blue Ocean Strategic Partners (fmr. CFO/CRO, Global Hospitality Organizations)
"Robocorp is truly a 2nd generation automation platform. Being developer centric is allowing our team to develop solutions 3x faster than we traditionally were able to with Gen1 RPA. Going to market together is rapidly driving results for us and our end-customers." - Jonathan Parsons, Co-founder & CEO, Cognitive Automation Labs (fmr. Ernst & Young)
"Quandri is what it is today in large part because of Robocorp. In two crucial areas of any technology startup - technology and lead generation - Robocorp has played an outsized role in enabling Quandri to experience the growth that we currently are." - Jackson Fregeau, Co-founder, Quandri (fmr. COO + Director of Sales, Marketing & Advertising Organizations)
"Robocorp allowed us to reposition the way we do business. Given the limitations of Gen1 automation tools, we needed something more robust that could accommodate both our customers (ease of use), and us (oversight to ensure our bots are consistently providing value). They have picked up where others have fallen short, delivered on their promises of enablement, and have +99.9% uptime to ensure our customers aren't left without help. We couldn't be happier with them!" - Cory Shreffler, Managing Director, Babybots (fmr. Sales Executive)
"BHFE is a boutique consulting firm that guides organizations through every step of the RPA process from discovery through development and deployment. As a smaller, fast growing firm, it's been incredible to work with Robocorp as their enablement and feature set doesn't discriminate. With Robocorp, we have the tools we need to support our clients effectively and continue to win business thanks to their flexibility and care. I truly feel our alignment to deliver the future of automation as a team." - Ray Ozone, Founder, BHFE Solutions (fmr. Marketing & IT Executive, Legal Industry) 
About the Author
Peter Steube's career has been routinely focused on building communities and networks in order to empower a shared approach towards problem solving. This has culminated in his position as Head of Global Partners & Alliances at Robocorp, where he is enthusiastic about nurturing and advising those who wish to bring forth innovative service practices leveraging the company's disruptive open-source automation platform. 
Share this article