Automation solutions for healthcare
Lighten the administrative load and speed up billing, claims, and collections.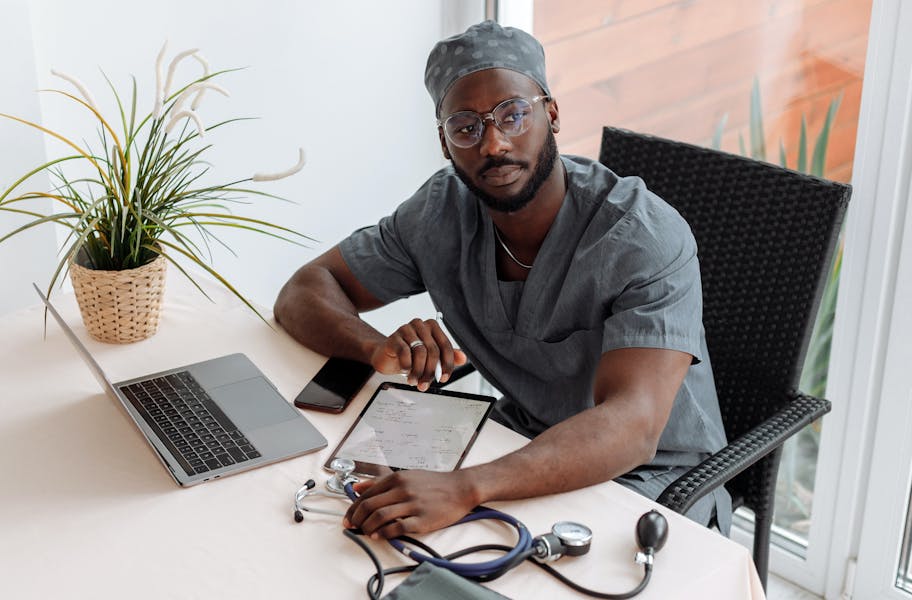 Power your revenue cycle
While patient care is the top priority of all healthcare providers, manual processes and slow responses can frustrate your staff and patients alike. What's more, if your team is manually inputting data, then your bills aren't going out as fast as they should—and payments aren't coming in.
Automating repetitive work with Robocorp saves you time and allows you to more efficiently generate and send bills, process claims, and collect payment.
Automating healthcare processes with Robocorp
Implementing Robocorp's technology in your practice, clinic, or hospital can free up resources and expedite a variety of mission-critical processes—from billing and collections to patient onboarding and scheduling.
Billing
After the healthcare provider sees the patient, the provider's office must code the visit and bill the appropriate parties. Much of the coding and billing data, including reimbursement amounts, can live in external databases, and RPA can bring the data into one place to ensure the appropriate amounts are billed.
Claims management
A key step in the billing process is filing claims with insurance providers. Providers and insurers alike can utilize automation to reduce the friction in filing and paying claims, respectively. On both sides, automation can be used to collect data, create and send notifications, verify coverage, and calculate claims payments.
Collections
It is unlikely that a single party pays for the healthcare services that you render. An insurance company may or may not pay the full amount of the claim, and once the claim is paid by insurance, RPA can calculate the remaining amount due from the patient and trigger a communication to notify the patient.
Patient scheduling & communication
Scheduling appointments is critical to any healthcare institution's success. With robotic automation, it's easier to handle clinical documents intake, navigate patient scheduling, and prepare for any compliant audit procedures. The right RPA system can help schedule patient appointments and connect patients to necessary payer tools.
New patient intake
No patient wants to fill out the same forms multiple times, and no employee wants to enter patient data into different platforms. Whether in person or online, automation lets providers collect the patient information once, and then automatically send the data where it needs to go.
EMR migration
Now that many healthcare companies are actively digitizing their clinical documents archives, it's important to find ways to speed up these administrative processes. RPA can extract data from legacy systems and cut out manual tasks that human employees encounter. It also helps you make sense of any unstructured data from paper documents or legacy systems..
Compliance
Every task performed by digital workers leaves a detailed record, which proves compliance with internal policies, as well as external mandates. By selecting an RPA vendor that is HIPPA compliant, including Robocorp, you can be sure that patient data and health records are always treated in a way that is compliant with HIPPA standards.
Benefits of RPA for healthcare providers

Get paid faster
Use automation to get your invoices out the door faster, file and track insurance claims, and calculate the remaining responsibility. The bots can send notifications to your team, so you're not left wondering the status of a claim.

Enhance the patient experience
Automation keeps the patient in the loop by notifying them of patient responsibility and other relevant information. RPA also provides a seamless scheduling and registration experience, so the patient will be more focused on their care.

Improve team morale
Nobody wants to sit at a computer downloading, uploading, copying, and pasting all day every day. Free your staff from boring administrative tasks, and they will feel empowered and more connected to their work.

Better connect your systems
Since bots can handle data transfer across platforms, RPA allows you to focus on what each platform can do, rather than the compatibility. Which is especially important when it comes to your legacy systems.
Healthcare automation resources