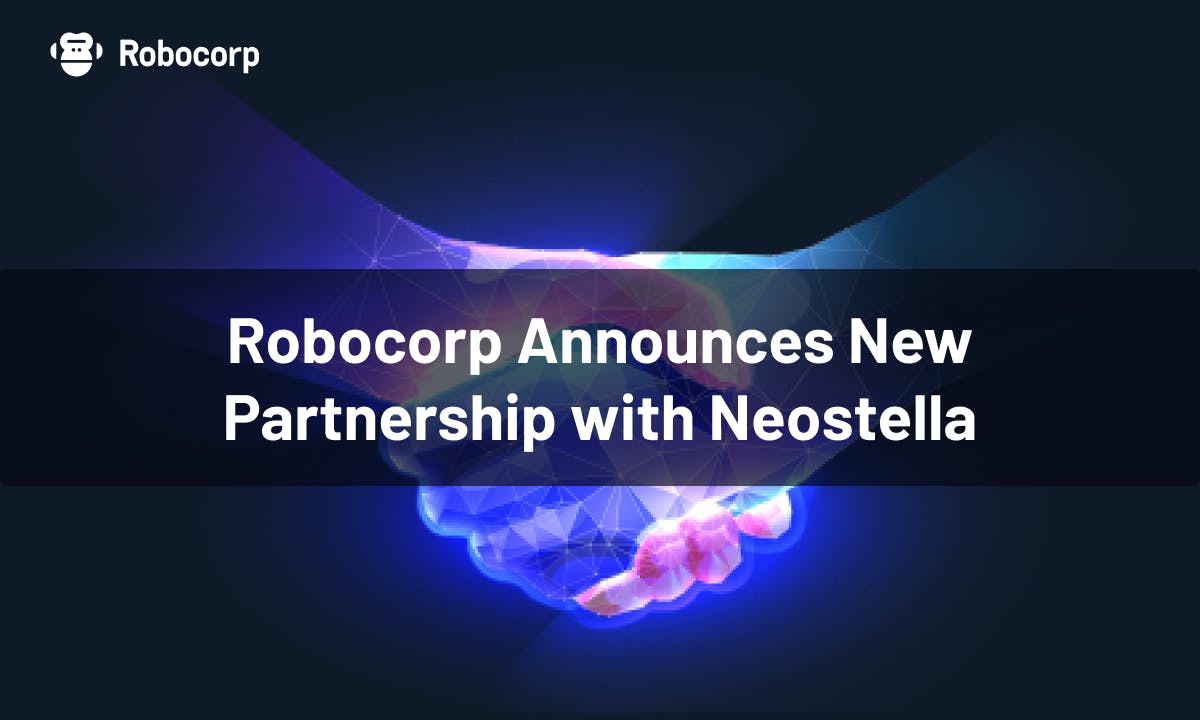 Robocorp Announces New Partnership with Neostella
Collaboration Provides Companies of All Sizes Greater Ability to Scale Utilizing Gen2 RPA
March 1, 2023 – Robocorp
SAN FRANCISCO, Feb. 28, 2023 /PRNewswire/ -- Robocorp, the leading Gen2 robotic process automation (RPA) company, today announced their new partnership with Neostella, a North American leader in the Robot as a Service space, specializing in automation, business consulting and implementation services.
Due to Robocorp's open-source architecture and consumption-based pricing, Neostella is now able to offer additional pricing models to meet the needs of a wider variety of organizations. Even further, Robocorp's low-code and Python framework brings unparalleled connectivity to other technologies and can help Neostella future-proof as they continue to evolve their offerings and solutions.
"We are truly excited for the opportunity to work with Neostella," says Sebastian Toro, Head of partnerships at Robocorp. "As Neostella is one of the best managed services providers in the RPA and automation space, and Robocorp is a leading RPA vendor, it's clear that this partnership is not only a perfect fit but an innovative alignment between two business models. We look forward to unlocking new opportunities on the market with Neostella."
With Neostella's RPA Managed Services, Robocorp can open up doors for new and existing customers, allowing them to reap the benefits of RPA with a pricing structure that fits any need or budget. Small to mid-market organizations with revenues of $500 million or below will be particularly impacted. Further, since Neostella provides options for RPA solutions based on need, there are a variety of usage models to meet customers' specific needs.
"We're thrilled for this new partnership with Robocorp and anticipate it being a very innovative collaboration," says Matt Lautz, Founder & CEO of Neostella. "Each organization brings a specific expertise to the table and, together, our partnership will bring about better opportunities for RPA users to build, scale, and optimize, regardless of budget or need. We're excited to see what opportunities unfold with Robocorp."
To learn more about Robocorp and partnership opportunities, visit www.robocorp.com/partners.
About Robocorp
Robocorp empowers businesses and teams to work smarter by shattering previous RPA and intelligent automation boundaries. The company makes it easy, affordable, and fast to build software robots and automate manual tasks with first-class, open-source process automation tools. It also provides a robust, secure orchestration and execution platform to allow customers to run both cloud-based and self-managed robotic automations with consumption-based pricing. Robocorp is backed by Benchmark, Canvas Ventures, Slow Ventures, FirstMinute Capital, Harpoon Ventures, Uncorrelated Ventures, Artisanal Ventures, Haystack, and angels. Robocorp is headquartered in San Francisco, with our primary offices being online. Learn more at https://robocorp.com/.
About Neostella
Neostella is a global hyperautomation firm with expertise in Robotic Process Automation (RPA), Business Process Management (BPM), Application Integration (iPaaS), Custom Development, and more. Neostella takes a solutions-based approach to hyperautomation and works closely with their customers to create solutions utilizing the right technologies to deliver the unique business objectives of every organization they serve. With office locations in North America, South America, Europe, and Asia, Neostella's global team offers ongoing 24/7 support, ensuring long-term success after automations go live.
Share this article