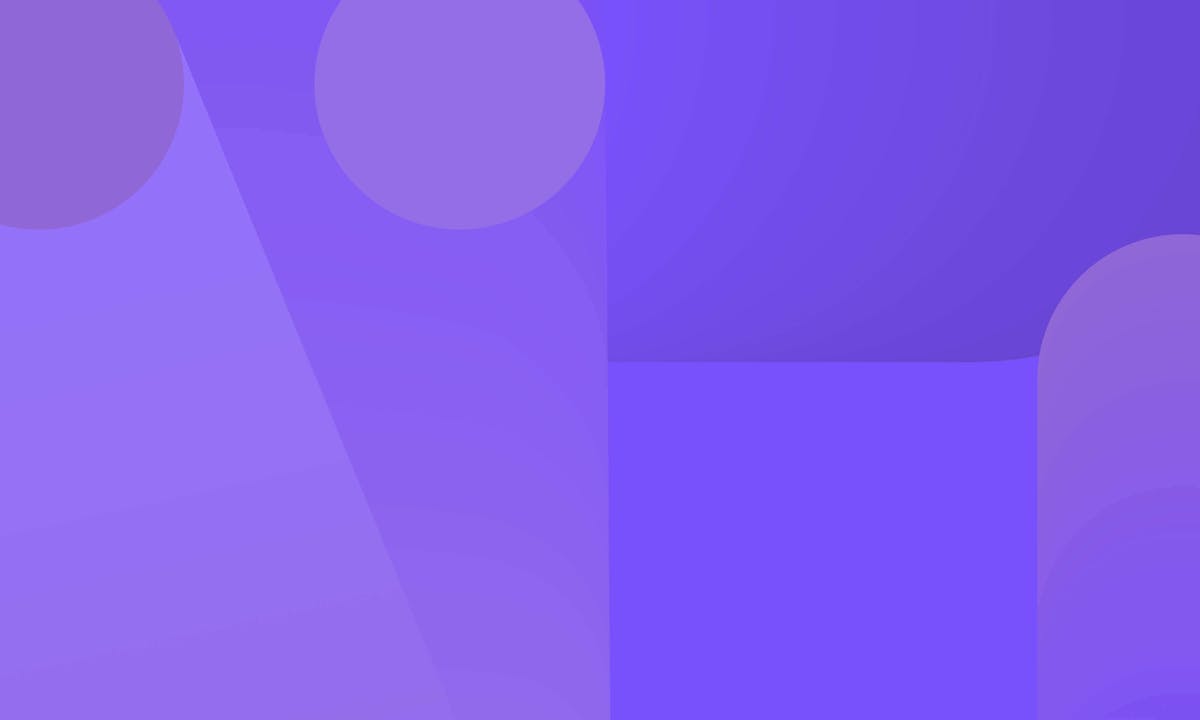 The future of RPA is open source
With our new $5.6M funding round, we're another step closer to democratizing RPA for everyone
April 19, 2021
Over the past year, we at Robocorp have been quietly building open-source OpenRPA tools and a cloud-native platform with the vision of making Robotic Process Automation (RPA) more easily accessible to any company and not just the giant corporations on the Fortune 1000 who benefit from it today. We have been operating in a private closed-beta since May, and we're excited to now share with the world what we've been building and what comes next.
Today, we're pleased to announce we have raised $5.6 million in our first round of institutional funding, led by Benchmark, with participation from Slow Ventures, firstminute Capital, Bret Taylor, President and Chief Product Officer of Salesforce and co-creator of Google Maps, and Rob Bearden, CEO of Docker. Additionally, Benchmark's Peter Fenton -- who has backed numerous successful open source companies from JBoss (acquired by Red Hat), to SpringSource & Zimbra (both acquired by VMware), to Elastic (IPO'd last year) -- is joining our board of directors.
With the new funding, we are now ready to accelerate our growth and take the next step toward democratizing RPA.
Unlocking the potential of RPA
The RPA industry has seen incredible growth in just the past 2-3 years, with large corporations already benefiting from the automation of millions of routine business tasks, ranging from onboarding new employees to processing insurance claims. But for all the benefits RPA has brought to businesses, it has only been able to help a sliver of the market due to the prohibitively high costs associated with these proprietary tools and the lack of a proper developer ecosystem.
At Robocorp, we see massive potential for RPA to help every business. And that's why we have spent the past 10 months building a solution from the ground up that, for the first time, reimagines RPA as open-source tool with a cloud-native orchestration platform. Our Robocloud platform is the first cloud-native solution for RPA orchestration, making it instant to deploy and scale, which is impossible with the legacy RPA offerings today. And by leveraging open-source tools, we aim to create an entire OpenRPA ecosystem to effectively do for RPA what Github did for software development collaboration.
In June, we launched the first pilot program of our Robocloud platform with ten leading consulting and system integrator partners across finance, transportation, logistics, and other high-impact industries. Our early work with these partners has been instrumental in proving the impact that Robocorp can have on any business, and along with our new funding, is helping us prepare for the public product launch in the coming year.
Ultimately, our goal isn't to just disrupt the RPA tool market, but instead we want to create a whole new industry that we call robosourcing. Currently, companies looking to gain efficiency and cut costs outsource functions to low-cost regions around the world. In the near future, what will happen is that instead of transferring this work to remote regions, companies will employ robot developers who will automate the work in-house instead. Outsourcing work to robots, or robosourcing, will be a driving force to increase efficiency, reduce errors, improve employee satisfaction, and deliver better customer experience.
Robosourcing
Currently, only the largest corporations can afford the high price of tool licenses and system-integrated work required to automate routine tasks and processes. The traditional RPA business-case calculation has been based on how much human labor needs to be replaced by the software in order to offset the cost of implementation and annual licenses. The typical rule-of-thumb has been that a software robot needs to replace half a year's worth of man hours to be a feasible investment.
At the same time, companies have hundreds or even thousands of tasks that people repeat every day and that could be easily replaced by robosourcing them. What is missing in RPA are the tools and a platform that can unify the industry and enable companies of all sizes to benefit from automation. Building this kind of ecosystem needs open-source tools that are widely available to everyone, and that is exactly what Robocorp is launching.
Having an open-source standard for RPA means that even traditionally smaller companies will be able to afford to robosource their work. There will be hundreds of thousands of developers that share their work online and that can offer their services to customize workflows from readily available components. This kind of new marketplace of interoperable bots can truly change how millions of people work every day all over the world. Everyone should ask themselves, "Why do we do any routine work manually?" Over time, machine learning and artificial intelligence-based components can be added into robot workflows to automate tasks that still require some degree of human attention.
Why haven't we seen more software robots before? In the world of physical robots, we have things like factory automation, where robotic arms perform well-defined tasks with very high efficiency and precision. In the software world, this is similar to creating a dedicated application to handle a task. But then we have, for example, cleaning robots and self-driving cars that operate in an existing human environment. Similarly, software robots operate with whatever applications you have right now, without thoughtfully built interfaces. Building this kind of automation has been previously overlooked because it has been too difficult to build and maintain. It is clear, however, that this is going to change.
A great example of the power of robosourcing comes from a bank that had moved one customer service task to Robocloud. Within just one month, they were able to save 1,369 years of customer waiting time, out of which seven years was active waiting time where a person would have been on the phone with the bank's representative. Robosourcing does not only save employees from routine work, but it can significantly impact the customer experience as well. This bank would never have been able to justify implementing traditional RPA tools, due to technical and licensing limitations, but with open RPA technology it was possible.
Next steps
Looking ahead to what's next, with this new funding we are expanding our operations by tripling our workforce to scale our vision of an open-source RPA ecosystem by creating tools that developers across the world will use to automate tasks. This is a great opportunity to participate in one of the most interesting and fastest-growing enterprise software market at the moment. We are also hiring people to help us grow the developer ecosystem and create content around the open-source OpenRPA ecosystem.
There's still a lot of work to be done but we are moving faster than ever and are working with the best people and partners. Whether you are an engineer or someone interested in getting into the open-source RPA ecosystem, feel free to reach out to us. Our products are in private beta, but we are continuing to add new partners and customers to gain more feedback.
Share this article